1.Aloo Tikki
Everything is incomplete without having the delicious Aloo Tikki. Tikki is  one of the famous street foods that you must try something that'll catch your glimpse every time you are on a street food stroll. The mashed potatoes mixed up with spices are fried to get hot and crispy Tikkis. Sometimes served with Tamarind chutney and sometimes with a combo of tamarind and mint, this dish is a bomb of flavours. There are a few vendors who also garnish the dish with reddish and onion adding more taste to it.
2.Pani-puri
Also known as Gol Gappas and Pani Puri, puchkas this tangy, minty street food dish is the best solution for all your mood swings. Crazily loved by the people of all age groups , pani-puris taste the best when eaten from a roadside stall. No one could ever think that the filling of mashed potato and boiled chickpeas dipped into the coriander water and tamarind paste would taste so heavenly. Also, the spicier it gets, the better it becomes. and we indians  loves spicy food items and after eating it all the taste of sukkhi papdi has it all.
3.Vada Pao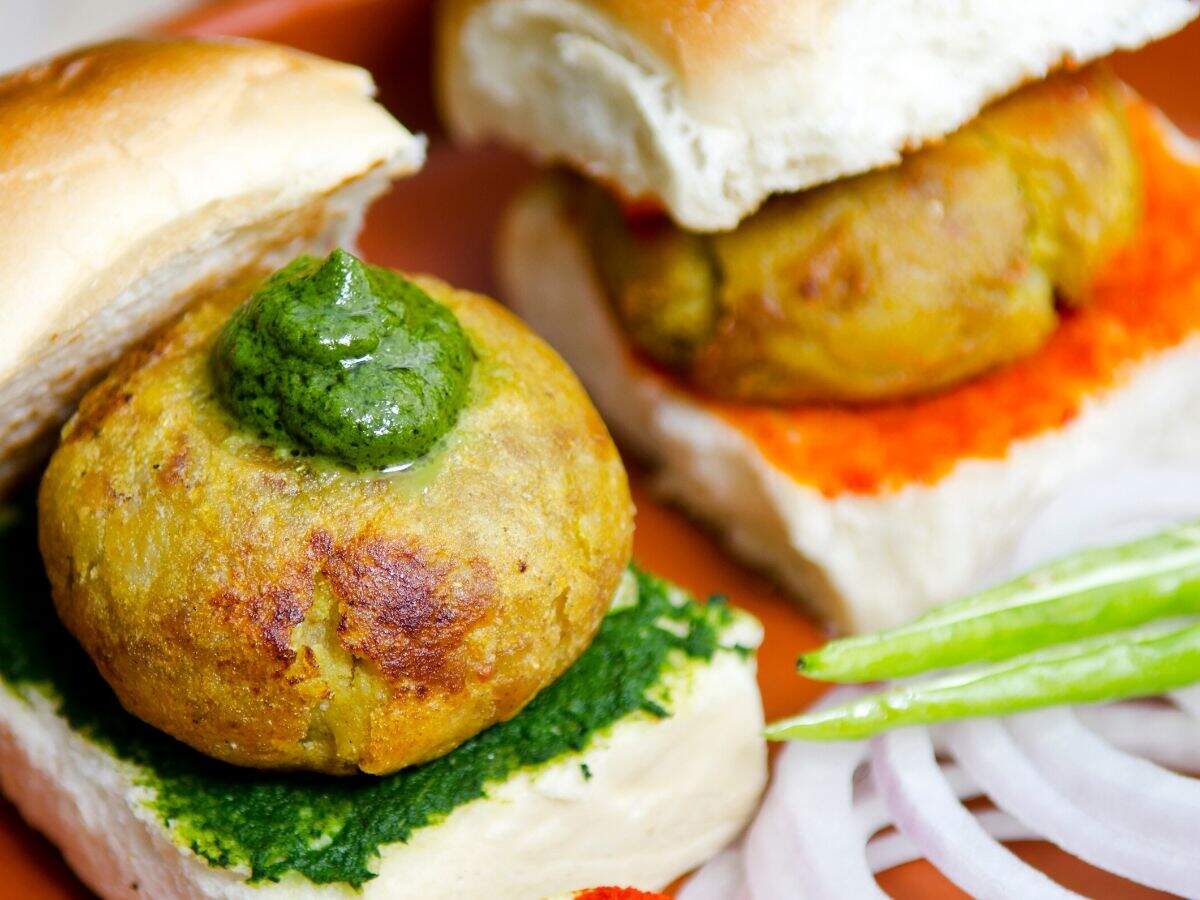 Vada Pao is an Indian Style spicy burger. From a school student to an elite businessman, everyone makes a pit stop at a vada pao stall irrespective of what time of the day it is. This is an authentic Marathi dish that heats up your belly, all thanks to the spicy chillies inside it. To add more to its taste, Vada Pao is served with different chutneys, coriander being the most common one.
4.Dabeli
It is a spicy snack prepared as a mixture of special dabeli masala and boiled potatoes which is then put into a burger like a bun also known as 'ladi pav'. The dish is accompanied by different chutneys like garlic, tamarind, date, chilli, etc. The garnishing of roasted peanuts and pomegranate add seven stars to its taste. Served with namkeen, the aroma of spices in Dabeli will surely hook you to a nearby stall, making you drool over this street food dish.
5.Mirchi Bhaji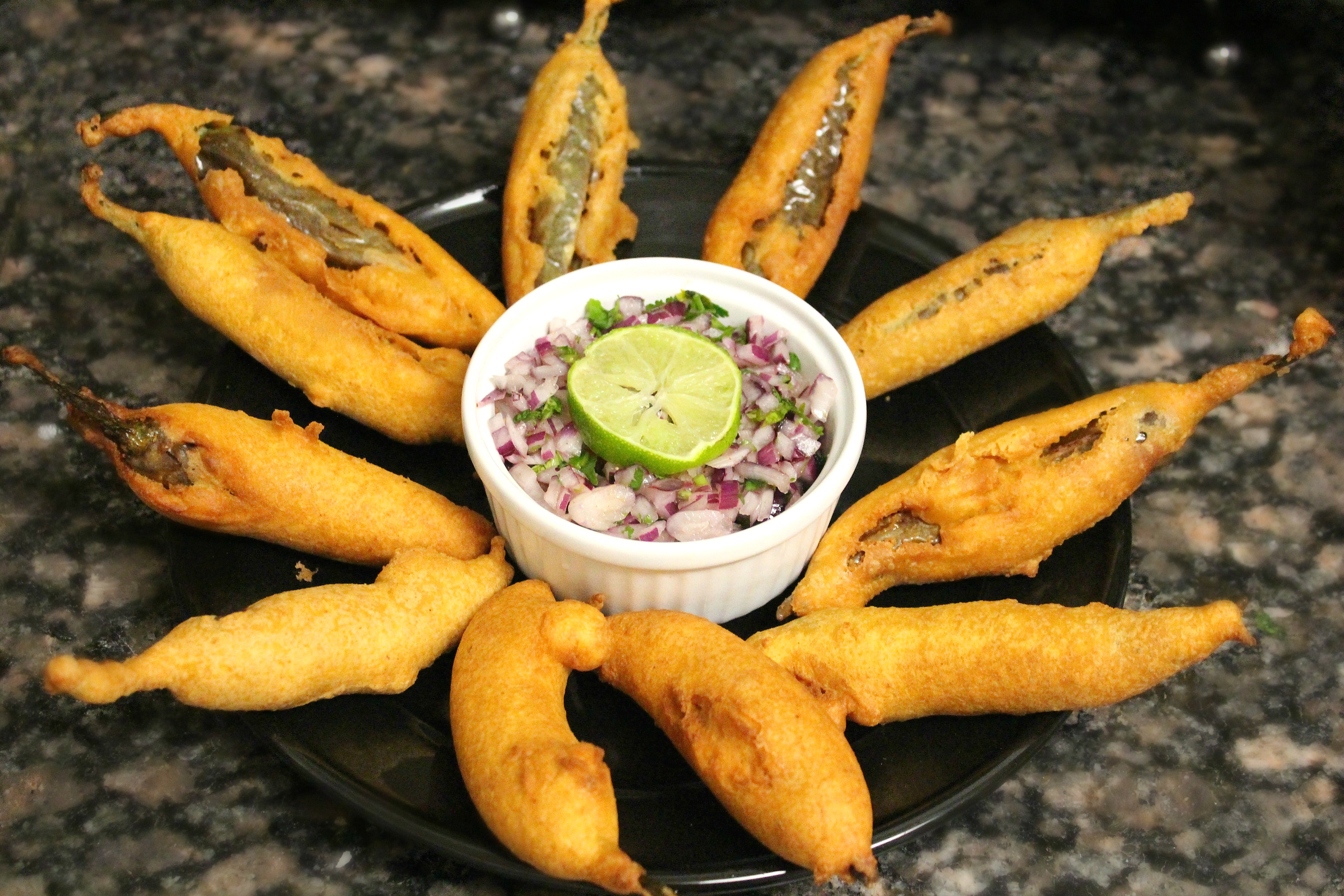 The Mirchi Bhajji here spills out heaven. A burst of spices served with onion and lemon; this street food dish makes its way to everyone's tummy.
6. Cholle Bhature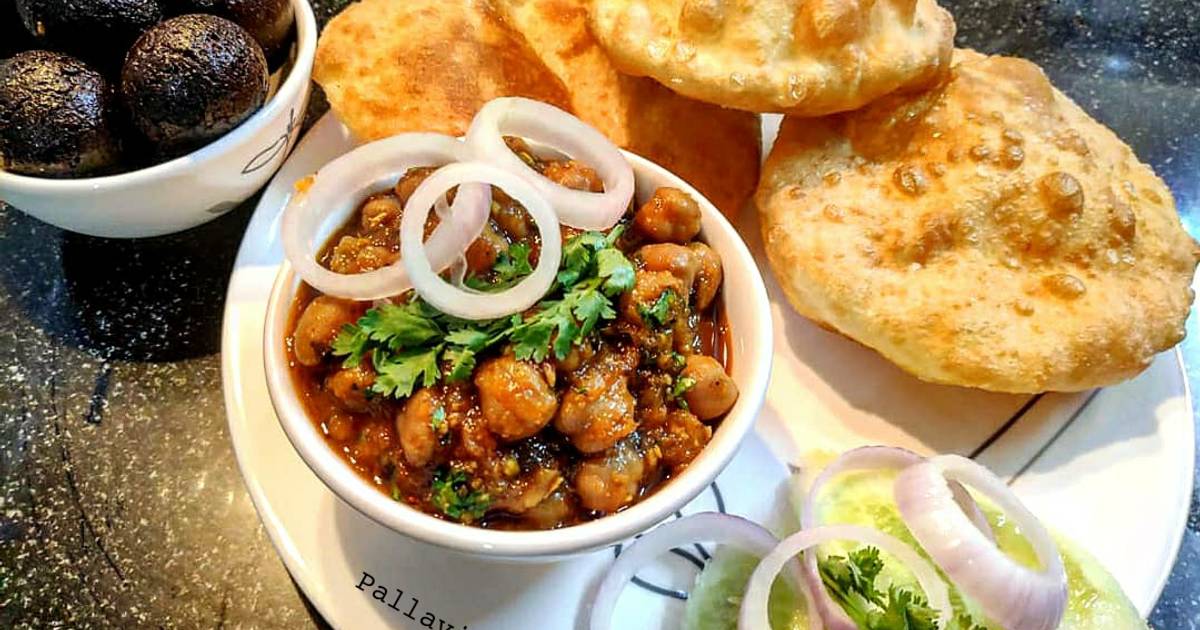 The luscious chickpeas prepared in a bundle of spices is eaten with the fried bread made from majorly maida. As a bite goes in you are in a paradise of flavours. The street food dish tastes so good that you just can't resist yourself from having it. It is a favourite dish of Punjabis and is usually found the best in streets only. The taste of Cholla Bhatura isn't justified if you have it in a lavish restaurant. Until it has the touch of the street, it won't taste the way it is supposed too. The onion and chilly salad along with pickle make it all the way more yum.
7.pav Bhaji
Mouthwatering, hot, spicy, and full of flavours bhaji is served with butter oozing pavs. With a pinch of lemon and onions beside makes it completely dreamy. This dish having thick vegetable curry combined with rolled bread took birth in the Maharashtrian region of India and now the whole continent is crazy for its tastes. From handcart vendors to 5-star hotels, you can find it everywhere. Nevertheless, the juicy and flavorful Pav Bhaji tastes best when eaten at a Chai Tapri! Until you get your hands all soaked in butter, you haven't had its real taste.
8.Bhelpuri
Bhelpuri has become one of the staple street food items to have whenever in a marketplace. You'll find hundreds of Bhelpuri walas in a day selling this light snack. Also, it is a paradise for the ones on a diet. They can munch on Bhelpuri without counting calories as it is very low in calories. It is prepared from puffed rice that are mixed well with tangy spices, chutneys, finely chopped onions, and tomatoes.
9.Kachori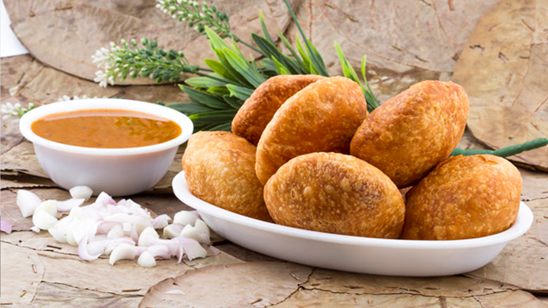 A blast of flavours, this street food dish is stuffed with spicy chutneys and hot gravy. Especially found in Bikaner as the name suggests, if you have it once, you'll never want to leave a chance to have it again.
10.Dahi Bhalla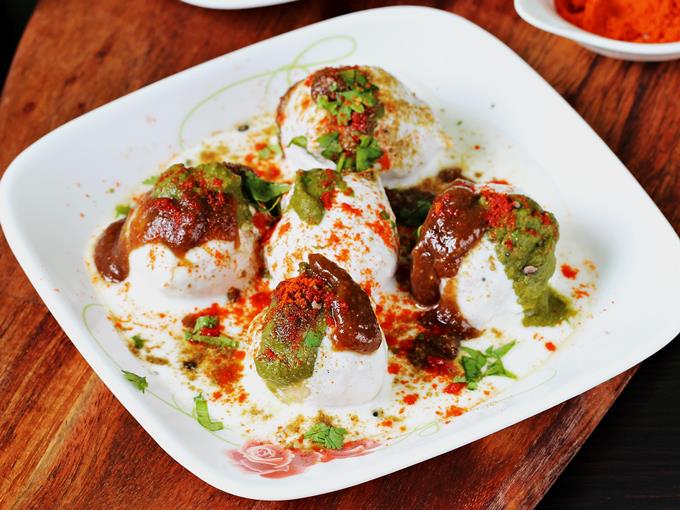 India's love affair, Bhalla Papdi is a dish which you'll find in all family functions, every street, and at times homes too. Its sweet and sour combination makes it an ultimate favourite of almost every person. Vada is soaked in a thick mixture of dahi/curd and spices. Topped with cashews, green chutney, and sweet tamarind chutney, Dahi Balla catches your eye whenever you are on an evening stroll.
To know about 3 key Ingrediants to add in White Sauce Pasta Click Here.